: CAT-O: Cognitive Assessment Training – Online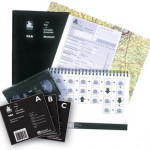 Real Training has just completed the design and set-up of an online course for Pearson Assessment that enables professional therapists to use certain neuropsychological assessments usually restricted to psychologists.
The course includes training for the Test of Everyday Attention (TEA), the Behavioural Assessment of the Dysexecutive Syndrome (BADS) and the Doors and People Assessment.
It includes:
In-depth background on statistical concepts important for test administration and scoring
Information on theoretical aspects of the tests and practical guidance on administration, scoring and interpretative issues in the tests
Multiple choice questions to assess a candidate's understanding of statistical concepts and the tests involved in the training
Certification on completion to use BADS, Doors and People and TEA
The program enables you to learn at your own pace in the convenience of your home or office and features:
Discussion forums
Library of relevant resources
Access to online tutor
For more information please visit www.pearsonclinical.co.uk/cato or contact us should you like to create your own e-learning solution.