: Developing online training materials for IARS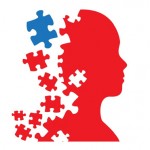 Real e-Learning is delighted to be working with the international think-tank, Independent Academic Research Studies (IARS), to develop online training materials for the Restorative Justice in Europe project.
The materials will support professionals, victims and other users of the criminal justice system and form part of a Europe-wide research project to facilitate the implementation of the new European Directive on Victims' Rights.
"It's the kind of project that really gets us motivated," said Real Group director Mark Turner. "Using psychology and e-learning to get the message across, spread the word about this hugely important area and empower victims and those who support them."
Professor Theo Gavrielides, IARS founder, director and project lead said: "We are excited to be working with Real Group on this timely and much needed project. The training material that we put together is the outcome of victims' voices from across Europe. We look forward to taking the next step in this ambitious programme which will hopefully help bring a better sense and experience of justice for those who tend to be forgotten".
The project is funded by the European Commission.