: Lean Thinking E-learning course for Sandwell MBC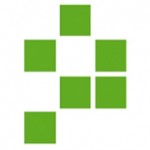 Real E-learning is developing an online course about Lean Thinking for Sandwell Council that will be available to over 5000 members of staff at the council.
The training solution empowers Sandwell employees to maximise productivity and minimise waste. The online materials help improve employee job satisfaction and motivation through the application of Lean Thinking.
A major emphasis of the training is on creating customer value and identifying wasteful activities. Consequently, the application of Lean principles will continue to help Sandwell Council to increase productivity and ensure effective and efficient way.
Lean Thinking has been proven to work in public sector organisations, local government and service industries.
If you would like to know more about the Lean training course or create your own custom learning solution, contact us on 01273 35 80 80 or send us a message via our contact form.